Knowledge about The Dangers of Smoking and Smoking Behavior of Students in Septembro Unamet 4th High school Dili, Timor Leste
Keywords:
knowledge, behavior, smoking
Abstract
Most adults who are dependent on nicotine start smoking in their teens. Timor-Leste is the country with the highest smoking rate in the world. Every year, more than 700 people in Timor-Leste are killed by tobacco-related diseases. Tobacco-related diseases are the fourth leading cause of death.  assessment to find out knowledge about the dangers of smoking and smoking behavior. This research design uses Crosssectional in high school with sample 122 student. Data collection was carried out by Quetionare. In this research the researchers conducted an assessment of knowledge about the dangers of smoking and smoking behavior. This study said out of 122 respondents, it was found that 59.8% had poor knowledge, 27.0% had normal knowledge and 13.1% and out of 122 respondents, 86.6% smoked and 48.3% of them had poor knowledge. The results of statistical tests showed that there was a relationship between knowledge about the dangers of smoking and smoking behavior in high school students. Solution to overcome the problem of knowledge about the dangers of smoking and smoking behavior is the provision of health education about the impact of smoking using methods that are attractive to high school students and carried out consistently.
References
ACT-TL, A. C. T. T. leste. (2021). Higher Tobacco Taxes For A healthier Timor Leste Policy to Actions 2021. Ministerio Da Saude. https://theunion.org/sites/default/files/2021-08/Timor-Leste Tax Policy Paper July 2021.pdf
Ali, M., Azin, A., S, M., Theamour, A., Chalak H, M., & D, S. (2020). Factors associated with knowledge, attitudes and practices of hookah smoking cessation among southern Iranian women during the Covid19 pandemic: a cross-sectional study. Journal Of Subtance Us, 27(4). https://www.tandfonline.com/journals/ijsu20
Ameraah, M. N. Q., Micheal, K. B., Mustapha, I., & Mohammed, K. A.-H. (2021). Socioeconomic Determinants of Smoking in the Kingdom of Saudi Arabia. International Journal of Enviromental Recearch and Public Health, 12(11).
Brooke L, B., Melodi, D., & Pallav, P. (2017). College anti-smoking policies and student smoking behavior: a review of the literature. Tobacco Indusced Disease, 15(11). https://link.springer.com/article/10.1186/s12971-017-0117-z#article-info
Fauzi, M. R. A. (2020). The Smoking Students: Phenomenology study of female smokers in thecampus. Jurnal Sosiologi Dialektika, 15(1). https://www.e-journal.unair.ac.id/DIALEKTIKA/article/view/19385
Ferry, E., Fitriana, N. A., Eka, M., Linlin, L., & Sonya, R. (2019). Determinants of smoking behavior among young males in rural Indonesia. International Journal of Adolescent Medicine and Health, 33(5). https://www.degruyter.com/journal/key/ijamh/html
Ismayatun, J., & Mustaqim, M. (2022). PENGETAHUAN BAHAYA MEROKOK BAGI KESEHATAN PADA REMAJA USIA 15-20 TAHUN DI TANGERANG SELATAN. Journal of Public Health Innovation, 2(2).
Kurniasih H, Widjanarko B, I. R. (2016). PENGETAHUAN DAN SIKAP MAHASISWA TENTANG UPAYA PENERAPAN KAWASAN TANPA ROKOK (KTR) DI FAKULTAS TEKNIK UNIVERSITAS DIPONEGORO SEMARANG. Jurnal Kesehatan Masyarakat, 4(3). https://ejournal3.undip.ac.id/index.php/jkm/article/view/13707
Lung, W. F., & yong, K. C. (2022). Faktor sosiodemografi dan gaya hidup memainkan peran penting dalam menentukan penggunaan tembakau. Journal of Substance of Us, 27(4). https://www.tandfonline.com/doi/abs/10.1080/14659891.2021.1952491
Maretalinia, M., Elvy, J., Suyitno, S., Aris, Y., & Dyah, S. (2021). Association of Smoking Related to Knowledge, Attitude, and Practice (KAP) with Tobacco Use in Community Health Center Working Area of Sungai Durian, Sintang Regency, West Kalimantan Province. Bulentin Penelitian Sistem Kesehatan, 24(1). http://ejournal2.litbang.kemkes.go.id/index.php/hsr/article/view/3544
Mochamad, I. N., Yuyun, U., Miftahcul, J., Agung, T. S., & Didin, N. H. (2019). Knowledge, attitude and practice of cigarette smoking among senior secondary school students in Depok, Indonesia. International Journal of Adolescent Medicine and Health, 33(2). https://www.degruyter.com/document/doi/10.1515/ijamh-2018-0124/html
Muhammad, R., M, T. R., & M, S. (2013). Smoking Behavior at Junior High School. Jurnal Kesehatan Masyarakat Nasional, 7(11). http://journal.fkm.ui.ac.id/kesmas/article/view/363/362
Notoatmodjo. (2014). Ilmu Perikau kesehatan. rineka cipta.
Nur, F. (2021). Hubungan antara pengetahuan tentang dampak merokok dengan perilaku merokok di desa Sidapura. Politehnik Harapan Bersama Kota Tegal.
Rabeya, S. (2021). Factors associated with knowledge about the health effects of exposure to secondhand smoke among youth in Bangladesh. International Journal of Community Medicine and Public Health, 8(7). https://d1wqtxts1xzle7.cloudfront.net/75784171/5089-with-cover-page-v2.pdf?Expires=1657961963&Signature=XmgEvk-ybhsb1XQiZtZT1V1gpXInhU~Px5FgMx~hTOO~kOqVsoTkg~dHT38b-vz2mdb7dQUazPa428N1s4Xvp6q18bnXjihXZn9M23FwpQAwOvwf9MDaG~14ZKOOc0wQWlbu5O-E1nI2HLzh-N9t-Uhi6CakLIVw4EV9th6ZY1n29cJazmH6rbI1gpZiriG9WVZN~JVHdeLBtJCm96DViff6d~C9T3ul4EGxe~nPwH-wkVBnnV4V4ncYNf94v1s7eoqlI~MEXEpQlro24p~5s6VrneaNhOAgEUnj0TioqWArJibMAAN5MrBjF4E-C7UiHEFlE-CsxzbS-EbxuoIixw__&Key-Pair-Id=APKAJLOHF5GGSLRBV4ZA
Sarah, M. D., & Christhoper, W. (2022). Beliefs About the Health Effects of Smoking Among Adults in the United States. SAGE Journals, 49(3). https://journals.sagepub.com/doi/full/10.1177/10901981211004136
Titik, S., Wahyu, T. ningsih, Su'udi, S., & Bustomi, R. abi Y. A. B. (2022). Determinants of Smoking Behavior in Adolescents. Jurnal Ners Dan Kebidanan (Journal of Ners and Midwifery), 9(1). http://jnk.phb.ac.id/index.php/jnk/article/view/773
Yunus, E., & Eveline, M. (2019). FENOMENA MEROKOK PADA ANAK USIA REMAJA: STUDI KUALITATIF. Kablat Journal Of Nursing, 1(1). http://ejournal.unklab.ac.id/index.php/kjn/article/view/385/406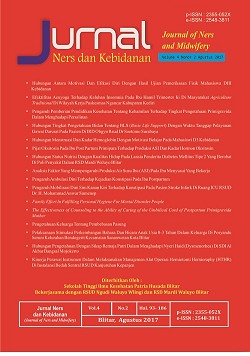 Downloads