Knowledge and attitude of Mothers about Stunting in Banjar Pengukuh Peguyangan Kangin Village Denpasar
Keywords:
Knowledge, attitude, mother with toddler, stunting
Abstract
Childhood is a crucial period in the process of human growth and development. According to the Center for Data and Information of the Ministry of Health of the Republic of Indonesia (2018) stated the occurrence of a short toddler or commonly referred to as stunting is one of the nutritional problems experienced by toddlers in the world today. One of the determinants of the incidence of stunting in children under five years was the knowledge and attitude of the mother. The purpose of this research was to find out the description of the knowledge and attitudes of mothers with toddlers about Stunting in Banjar Pengukuh Peguyangan Kangin Village, Denpasar. The design of this study was cross-sectional. The sampling technique used nonprobability sampling with a purposive sampling approach, and the total sample was  68. In this study, the data analysis technique used the Univariate Analysis. Based on the analysis of the data obtained that the majority of respondents lacked knowledge of 44 people (64.7%) and had the right attitude, 66 people (97.1%). Suggestions for public health centre (puskesmas) to play an active role for disseminating stunting in schools and villages that will help reduce stunting indirectly.
References
Allender & Spradley. (2005). Community Health Nursing: Concept and Practice. 5th Ed. Philadelphia: Lippincott
Budiman & Riyanto A. (2013). Kapita Selekta Kuisioner Pengetahuan Dan Sikap. Dalam Penelitian Kesehatan. Jakarta : Salemba Medika
Destria, D. (2010). Faktor-Faktor Yang Berhubungan Dengan Tingkat Pemahaman Ibu Hamil Terhadap Pesan Antenatal Care Yang Terdapat di Dalam Buku Kia. Unversitas Diponegoro.
Puskesmas III Denpasar Utara. (2016). Laporan Profil Puskesmas III Denpasar Utara Tahun 2016 https://denpasarkota.go.id/assets_subdomain/CKImages/files/profil%20pusk%203%20denut.pdf
Mubarak, W.I. (2007). Promosi Kesehatan. Jogjakarta:Graha Ilmu.
Muthmainah, F. (2010). Faktor-faktor yang berhubungan dengan pengetahuan ibu dalam memberikan makanan pendamping air susu ibu di Puskesmas Pamulang 2010. UIN Syarif Hidayatullah Jakarta
Notoatmodjo, S. (2012). Metodologi Penelitian Kesehatan. Jakarta : Rineka Cipta
Notoatmodjo, S. (2014). Ilmu Perilaku Kesehatan. Jakarta : Rineka Cipta
Olsa, E. D., Sulastri, D., & Anas, E. (2018). Hubungan sikap dan pengetahuan ibu terhadap kejadian stunting pada anak baru masuk Sekolah Dasar di kecamanatan Nanggalo. Jurnal Kesehatan Andalas, 6(3), 523-529.
Peraturan Menteri Kesehatan Nomor 97 Tahun 2014 tentang Pelayanan Kesehatan Masa sebelum Hamil, Masa Hamil, Persalinan, dan Masa sesudah Melahirkan, Penyelenggaraan Pelayanan Kontrasepsi, serta Pelayanan Kesehatan Seksual.
Picaully, I. dan Toy, S.M. (2013). Analisis determinan dan pengaruh stunting terhadap prestasi belajar anak sekolah di kupang dan sumba timur, NTT.Jurnal gizi dan pangan, 8(1). http://download.portalgaruda.org.pdf
Pusat data dan Informasi kementrian Kesehatan RI. (2018). Situasi Balita Pendek (Stunting) di Indonesia. Buletin ISSN 2088-270X. Jakarta
Ramlah. (2014). Gambaran Tingkat pengetahuan Ibu Menyusui Tentang Stunting Pada Balita Di Puskesmas Antang Makasar tahun 2014.
Soetjiningsih. (2010). Tumbuh Kembang Anak. Jakarta : Sagung Seto
Supartini. (2004). Buku ajar konsep dasar keperawatan anak. Jakarta. EGC
Sutomo, B. dan Anggraini, D.Y. (2010). Menu Sehat Alami Untuk Balita & Batita. Jakarta : PT. Agromedia Pustaka
Sunaryo. (2004). Psikologi untuk keperawatan. Jakarta: EGC
Talitha NR. (2015). Hubungan karakteristik, pengetahuan, dan sikap ibu terhadap status gizi anak di Posyandu RW 5 dan RW 10 Kelurahan Utan Kayu Utara Jakarta Timur (skripsi). Jakarta: Universitas Pembangunan Negara Veteran Jakarta.
Uripi, V. (2004). Menu Sehat Untuk Balita. Jakarta : Puspa Swara.
Widayatun, T. R. (1999). Ilmu Prilaku. Jakarta: CV. Sagung Seto.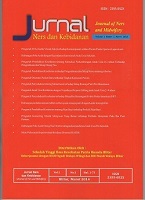 Downloads